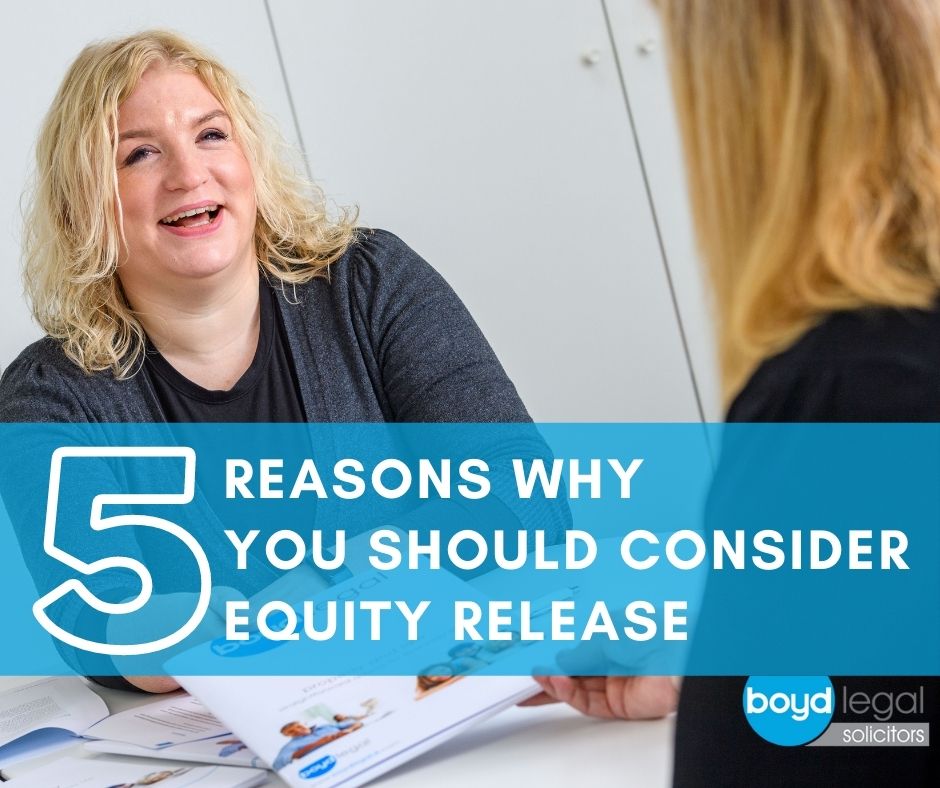 Equity Release is a way homeowners over the age of 55 can free up a lump sum from the value of their property without having to work longer, sell their property or downsize – while retaining ownership of the property.
When you reach the age of 55, you may start making retirement plans but may have some financial concerns.
Here are five reasons why Equity Release might be for you:
Fixed interest rates
Unlike loans, a lifetime mortgage Equity Release plan is fixed for the entirety of the equity release. Although the interest plus capital has to be paid back once the borrower passes or moves out of the property, it can give you comfort in these uncertain times.
You get to stay in your own home
A common misconception of Equity Release is that you give up ownership of your home, however with a lifetime mortgage Equity Release plan you will always remain the owner of your property.
In fact, it is a great way to improve your home, with many of our customers opting for Equity Release to pay for home improvements.
Tax-free money
Any money released through Equity Release is tax-free, allowing you to enjoy all of your money the way you want.
No requirements to make monthly repayments
Equity Release allows you to access cash without the burden of monthly repayments. The loan and interest will be repaid when your home is sold when you die, or move out permanently into residential care. This means your monthly outgoings will be fixed and will not rise (unless you opt to pay the interest monthly).
Some equity release products do allow you to repay the interest or allow you to pay up to 10%, 12%, 12.5% or in some cases 20% of the loan amount each year without penalty.
This makes lifetime mortgages a very attractive option in financial planning and not a last resort. Thus, you could facilitate it like a normal mortgage; allowing you to keep your debt from increasing throughout the equity release.
Live your life the way you want
Equity Release gives you a chance to receive a tax free cash in a lump sum to spend the way you want. For example, travelling the world on the holiday of a lifetime, making major purchases or taking the chance to clear your debts.
How Boyd Legal can help?
There has been significant growth in demand for Equity Release over recent years. It can be a useful way to release funds you have invested in your property; however, it is important to get legal advice.
At Boyd Legal, we are here to go through the offer documentation and ensure you understand the legal implications. We also act solely for the borrower so if you had any concerns, we are here to talk you through them to ensure a lifetime mortgage is right for you.